3 PART Living Desert Private Safari Tour Class & Workshop
1) Wildlife Photography Class Thursday, January 16th, 6:30 pm-9:00 pm
2) Living Desert Private Safari Tour Workshop Saturday, January 18th, 9:00 am-2:00 pm
3) Class Photo Review and Critique Thursday, January 30th 6:30 pm-9:00 pm
This three part workshop includes a Wildlife Photography class, Living Desert admission with a Private Safari tour, and a Follow up Photo  Review and Critique. You will receive hands-on feedback and field input, and will walk away a better photographer.  
Intro Wildlife Class   January 16th, 2020   6:30pm-9pm
This introductory Wildlife class will teach you the basics of capturing beautiful wildlife images, whether you are in Africa or at the local zoo.   It offers photography techniques and recommendations based on working in the field.  
January 18th, 2020   Living Desert Private Safari   9:00am-2pm (Meet in parking lot at Living Desert at 9:00am)
This adventure includes admission, a private guided shuttle for 2 hours, with a private viewing of the Amur leopard , in which you will learn a variety of interesting facts about the animals and visit the state of the art animal hospital.  
After our tour, we will walk around the Living Desert, taking photographs of the beautiful animals at the Living Desert, including such critters as the Bat-Eared Foxes, Bobcats, Cheetahs, and Giraffes.  This hands-on shoot will be a great way to practice what you have learned in our class.  
Review class   January 30th, 2020
Participants will bring a selection of images taken at the Living Desert to share with the group.   The class interaction brings a wonderful opportunity to learn and improve your photography.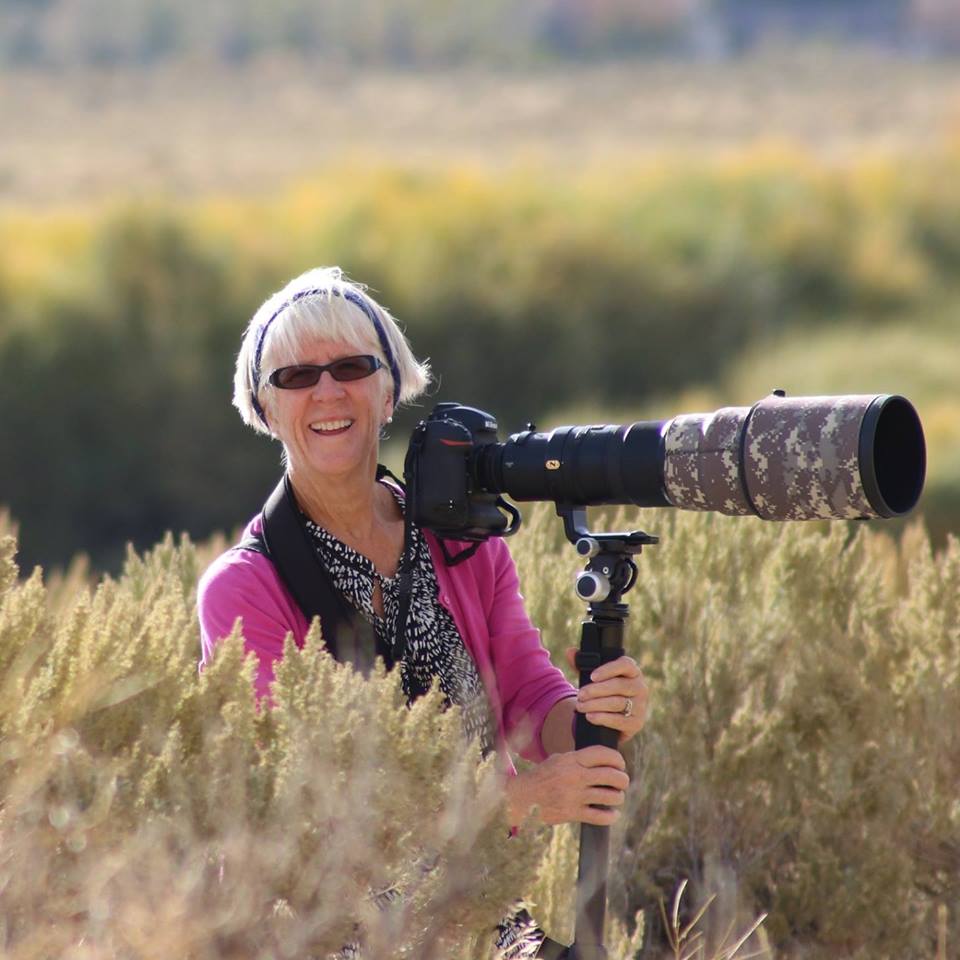 Karen Schuenemann is a local Wildlife and Bird photographer. She most recently was awarded a Highly Commended Award-Bird Behaviour in the 2018 Wildlife Photographer of the Year sponsored by the London Natural History Museum.   In 2017 she was the Professional Category Honorable Mention in the National Audubon Contest, one of the top five awards.   Her work is currently hanging in the London Natural History Museum, and has been included in shows at the San Diego Natural History Museum, The G2 Gallery, Palos Verdes Art Center and Armenia Conservation Show.   She has been published in Nature's Best, Audubon Magazine, USA Today, NANPA, Shadow and Light Magazine, and American Photo Magazine.  In addition, she has garnered numerous awards from Best in Show in Los Angeles County Fair to Honorable Mention in the National Park Contest.  She currently leads workshops to a variety of locations with her company, Wilderness At Heart Photography.