3 PART Wildlife Photography CLASS
1)  Wildlife Photography Class Wednesday, May 8, 6:30pm-9pm. Dinner included.
 2)  Local Wildlife Safari at the Los Angeles Zoo Saturday, May11, 9:30am-3pm.
      Admission to the zoo is included.
3)  Class Photo Review and Critique Thursday, May 30, 6:30-9pm. Dinner included.
 This class offers techniques that will change your photography and teach you the Key points of Wildlife Photography.  You will learn the how-to's to produce some amazing imagery, and you will have the opportunity to practice what you learn.   
The field portion of the class takes place at the Los Angeles Zoo,   Karen will be challenging you to make the very best images that you can, and giving you suggestions along the way.
The last class is a photo review and critique of YOUR images from our field workshop.  This is an opportunity to get feedback on what worked and what you need to work on to improve your photography.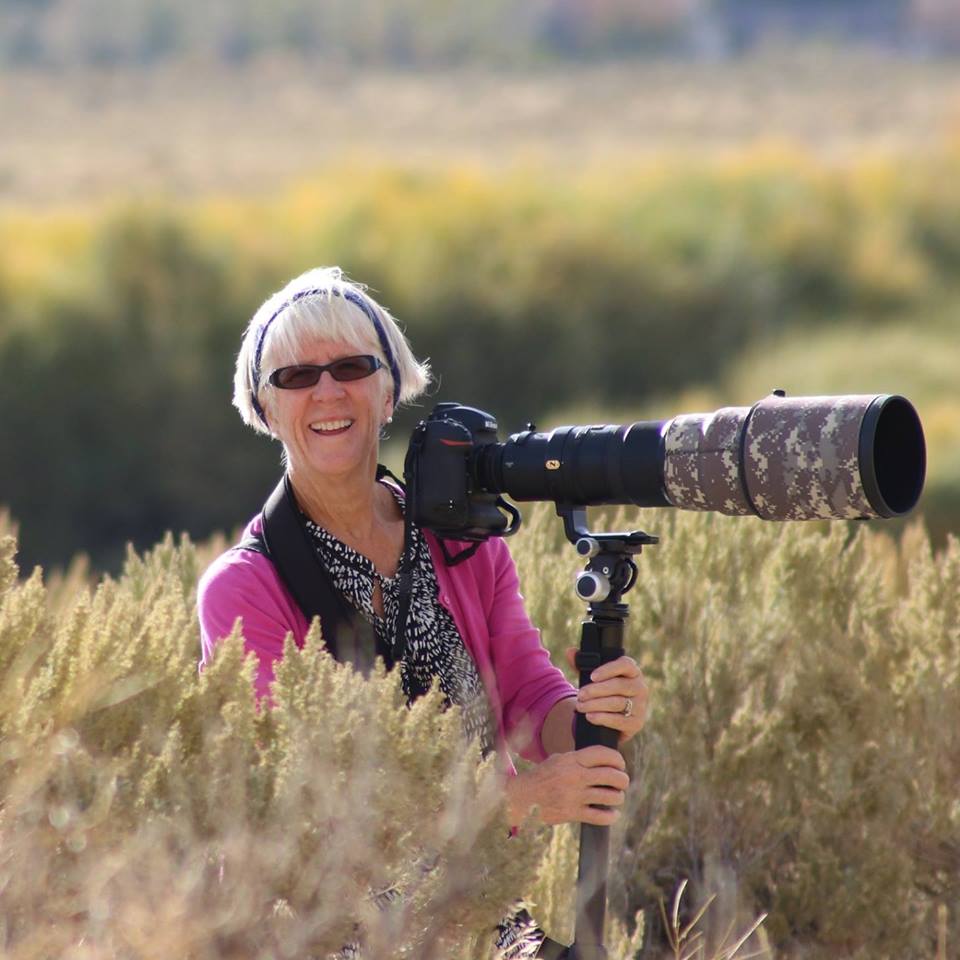 Karen Schuenemann is a local Wildlife and Bird photographer.   She most recently was awarded a Highly Commended Award-Bird Behaviour in the 2018 Wildlife Photographer of the Year sponsored by the London Natural History Museum.   In 2017 she was the Professional Category Honorable Mention in the National Audubon Contest, one of the top five awards.   Her work is currently hanging in the London Natural History Museum, and has been included in shows at the San Diego Natural History Museum, The G2 Gallery, Palos Verdes Art Center and Armenia Conservation Show.   She has been published in Nature's Best, Audubon Magazine, USA Today, NANPA, Shadow and Light Magazine, and American Photo Magazine.  In addition, she has garnered numerous awards from Best in Show in Los Angeles County Fair to Honorable Mention in the National Park Contest.  She currently leads workshops to a variety of locations with her company, Wilderness At Heart Photography.