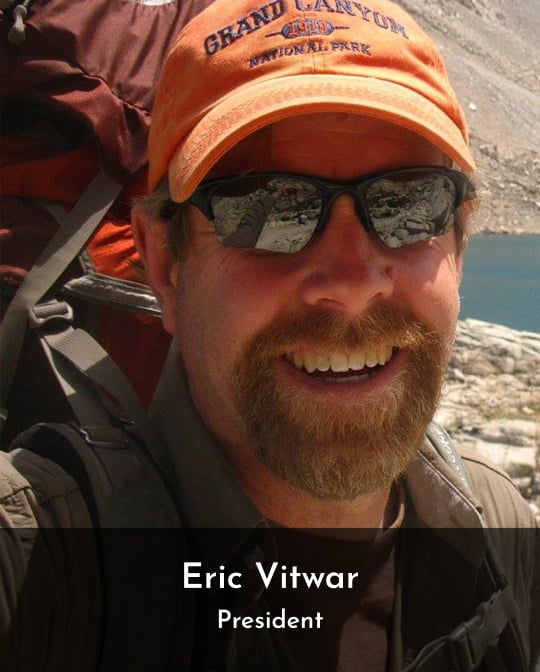 Eric is passionate about many things, but photography has been apart of his life ever since his first Canon AE-1 in 1985 and his first photo class at Lakewood High School. He then started shooting for Chevy and Danny Thompson Motor Sports, and then transitioned into wedding photography shortly after his own wedding. If Eric isn't taking pictures, he is most likely taking kids on an adventure. Eric spends a lot of his time mentoring the generations below him with Royal Rangers and volunteering for Royal Family Kids Camps for foster children. Eric says "kids and adults all need a safe place to belong and create good memories and it is a blast to be able to help create good memories and capture them forever."
Jacen always had a passion for photography starting from a very young age. In 2013 for his 12th birthday, he took his birthday money and bought his first camera, a Canon Rebel T6. However, it wasn't until during the pandemic that his passion for photography blossomed into what it is today. Up until now, he took his camera with him to sports events and Archery tournaments, taking pictures when he wasn't actively competing. Among his passion for both archery and photography, Jacen is a very passionate Car enthusiast and you can usually find him at local Cars and Coffees in the morning and Car meets late at night. Today, Jacen shoots both digital and film photography, aspiring to not only shoot his arrows around the world, but also cars from around the world. Jacen likes to treat photography like he treats archery, make every shot count.
Maribel was born and raised in Long Beach, California. She picked up her first point and shoot film camera at 11 years old but truly fell in love with photography while taking classes at Long Beach City College. Prior to joining the Tuttle Tribe, she worked at a photo lab for over 15 years, as the lead printer and lab manager. She's been shooting professionally for nearly two decades and specializes in weddings, portraits and event photography. When she's not shooting you can find Maribel at a rock concert or couch surfing with her husband and dog, watching Game of Thrones for the millionth time (and yes, she thinks the series finale was terrible).
Patricia had not picked up a camera until her freshman year of college. With production classes not nurturing her interest the way she had hoped, she started bringing her camera along with her to the local underground music scene in Burlington, Vermont. Before she knew it she was sucked into the world of music. It has been such a rewarding experience being able to do what she loves while jamming out to musicians doing what they love. She does a lot more filming nowadays, specifically shooting music videos. Her philosophy is to bring together the three things she finds most important in life: curiosity, creativity and connection.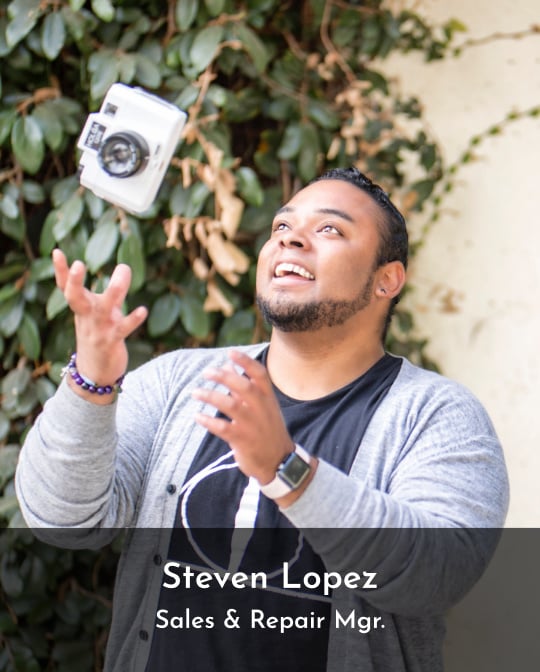 With a smile that can light up a room, Steven has 13 years of photography experience to share with you. After completing the photography program at Long Beach City College, he is now aspiring to complete the Diagnostic Medical Imaging program. This social butterfly enjoys talking about conceptual art and coloring outside the lines. With his love for analog photography and surrealistic art, you may often find Steven's head in the clouds; however, somehow, he stays grounded. You can also ask him to help you with anything in the store-he has all the answers and if he doesn't know, he'll make sure to find out!
Vanessa is a portrait, fashion and lifestyle photographer. After earning her Associate degree in photography at Cerritos College, she is now continuing her education by pursuing her Bachelor's in Fine Arts. Prior to joining the Tuttle Tribe, she worked as a photo lab technician at Cerritos College. Her other passions include drawing, cooking, and playing video games.
Kate is from London, but don't hold that against her. As well as a cracking accent, she brings with her decades of film photography experience. An alumni of Central Saint Martin's College of Arts and Design, Kate started her photography career working for three terrifying months as a paparazzi. Kate is now an international, award-winning wedding photographer, and shoots exclusively on film. She's a self-confessed film geek, who will happily spend hours talking to you about anything analog. In her spare time, Kate is a surf coach and mentor for the Groundswell Surf Therapy program. She also deeply loves and cares for her cats; another topic of conversation that can occupy her for hours.